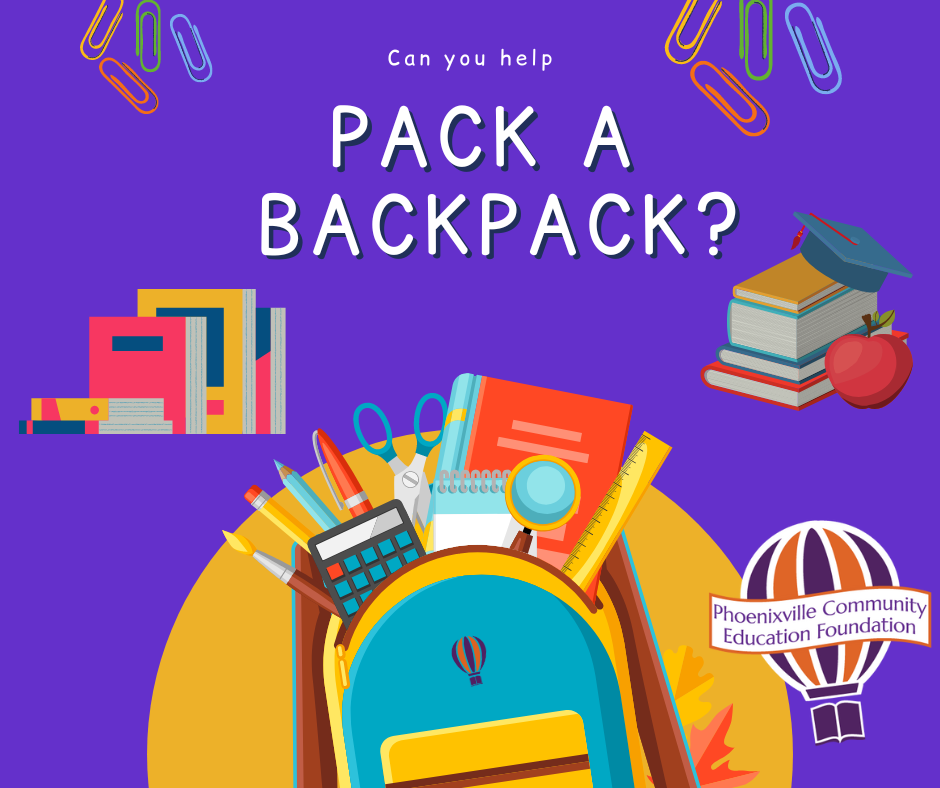 We know you're just beginning to enjoy summer – the pool, the beach, summer camp, and vacation!
But PCEF is already prepping for the new school year and one of our signature programs is Pack a Backpack.
We provide backpacks and school supplies for those students who cannot afford the cost of these items. This August we expect to donate 500 fully-stocked backpacks, and the work starts NOW!
Each year our amazing community comes together to set our students up for a successful year. Your support is greatly appreciated!
If you'd like to help a student in need, we invite you to MAKE A DONATION to the Backpack program or purchase some items via our AMAZON WISH LIST.
(Please choose the following shipping address: "PCEF c/o Wendy Harth's Gift Registry Address" and include your name/address in the gift message field so we can thank you.)
A huge THANK YOU to Wendy Harth and her family for coordinating this project for many years!